All Work and No Play (and No School) . . .
For those who were able to attend the Keynote Address on October 20, I hope you have had a chance to flip through the book entitled Kids at Work: Lewis Hine and the Crusade Against Child Labor. The pictures that I used for my brief presentation are on the wiki, but there are literally thousands more that I could have used. I discovered a website devoted to all of Hine's child labor photos that can be found here. There are over 5,000 photos available, you can also search for key words (like "Knoxville" or "Trapper Boy").
What is a Trapper boy you ask? This is one below.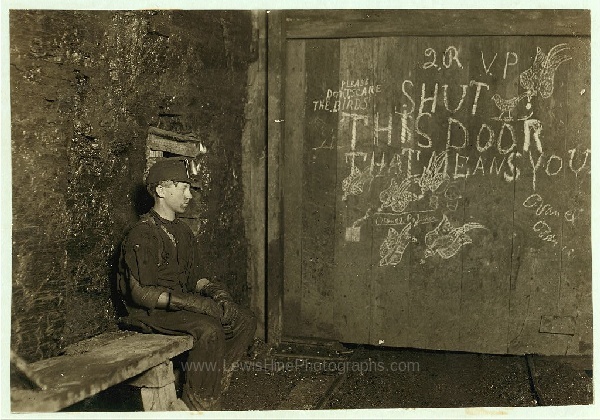 The book describes the scene as follows:
The picture was taken with a flashpan five hundred feet down the mine shaft and three-quarters of a mile underground from there. It was this boys job to open the door when a coal car came through, and then close the door quickly to keep air from blowing through the mine and lowering the temperature.

"A lonely job," wrote Hine, "by himself nine or ten hours a day in absolute darkness save for his little oil lamp. . . . Owing to the intense darkness in the mine, I didn't notice the chalk drawings on the door until I had developed the photographic plate. These drawings tell the tale of the boy's loneliness underground." (49-51)
This young boy, named Vance, was around 15 years old at the time (1908) when the photograph was taken, but he had been working at this job for several years. He made 75 cents a day, for 10 hours a day. Sitting in the dark, by himself. Surely students today would see being at school as better than this!
I finally settled on a few other photos that I found interesting, that appear below.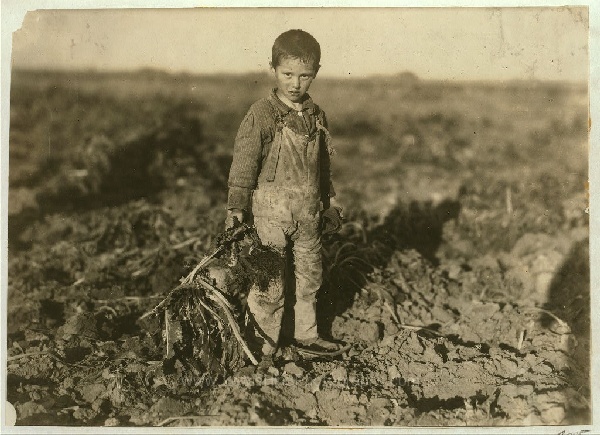 I thought it would be important to include some rural photos, as many (if not a majority) of child laborers worked on farms (only some of them owned by the family) rather than in city factories. These 6-7 year olds were in charge of tending this beet patch.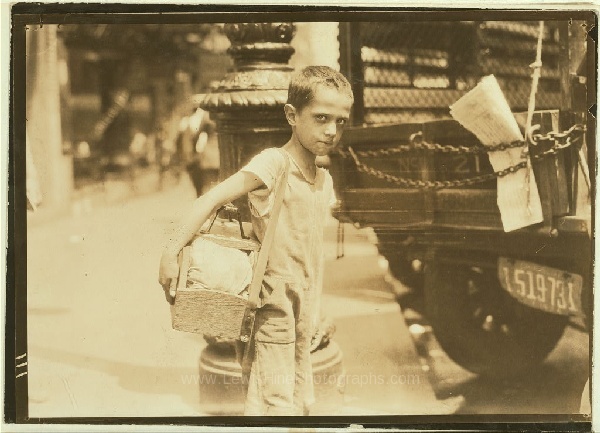 This shoe-shine boy in Nashville did not actually know how old he was, nor could he tell Hine how much money he made every day or week.
These were telegraph delivery boys in Knoxville.
So my question for all you teachers out there is this: how would you use photos like this in your classroom? What kinds of questions would you want to ask your students, and what kinds of questions would they ask?
Posted by Jason Mead - Friday, 11/18/2011, 09:07 AM - Comments -